Are you still uncertain about the need to make sure you have a mobile strategy in place for your business? If you need convincing look no further than this recent report just released by the Pew Research Center's Internet & American Life Project.
In the U.S., 56 percent of adults are now smartphone owners, according to a study published Wednesday by Pew. This is the first time since Pew began tracking the numbers that the majority of the population owns a smartphone.
The majority of the population are now smartphone owners. According to Pew, the Android platform maintains a slight edge. Twenty-eight percent of all U.S. mobile phone owners have an Android device, while 25 percent opt instead for the Apple iPhone.
Just because you can "view" your website on a smartphone does not mean it has been optimized for the smaller screen.  Typically a smartphone user will bypass your desktop website on their smartphone and instead opt to view a competitors mobile friendly design.  This translates into a lost sales opportunity.
Contact us today to find out how EASY and AFFORDABLE it is to go mobile!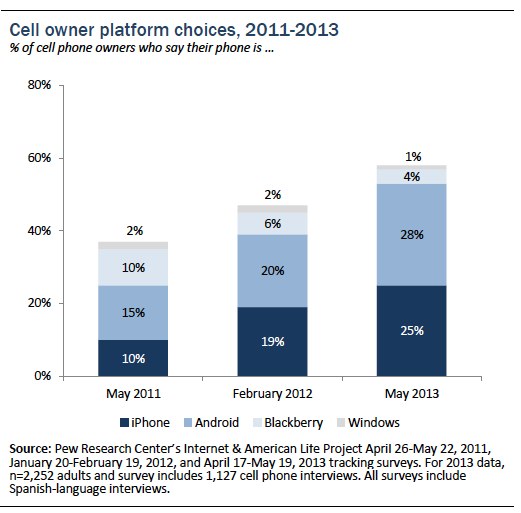 Source: http://pewinternet.org/Reports/2013/Smartphone-Ownership-2013/Findings.aspx